Microneedling and Facial Rejuvenation
Microneedling is a gentle and painless skin rejuvenation procedure using tiny needles to puncture the skin stimulating the production of collagen.  This in turn enhances the texture of the skin and helps reduce the appearance of wrinkles, pores, scars and pigmentation.  This can also help with hair regrowth, loose skin, stretch marks and rosacea.
Erase years from your face without the risk or recovery time of surgery or injections.
Facial Rejuvenation Acupuncture is much more than a cosmetic procedure. 
Acupuncture changes the energy flow within the body and initiates the process for constitutional rejuvenation. If energy is not flowing freely throughout your body then your organs, muscles, and lymphatic cannot function properly, which can contribute to puffiness, bags and premature aging.
We use hyaluronic acid and serums made with herbs used in Traditional Chinese Medicine to enhance the outcome.  Results should be seen from just one 30-minute treatment, but 4 to 6 sessions are recommended for maximum results.  Research has shown the effects to last 4 to 6 years.
$399 per session or $1400 for a package of 4 treatments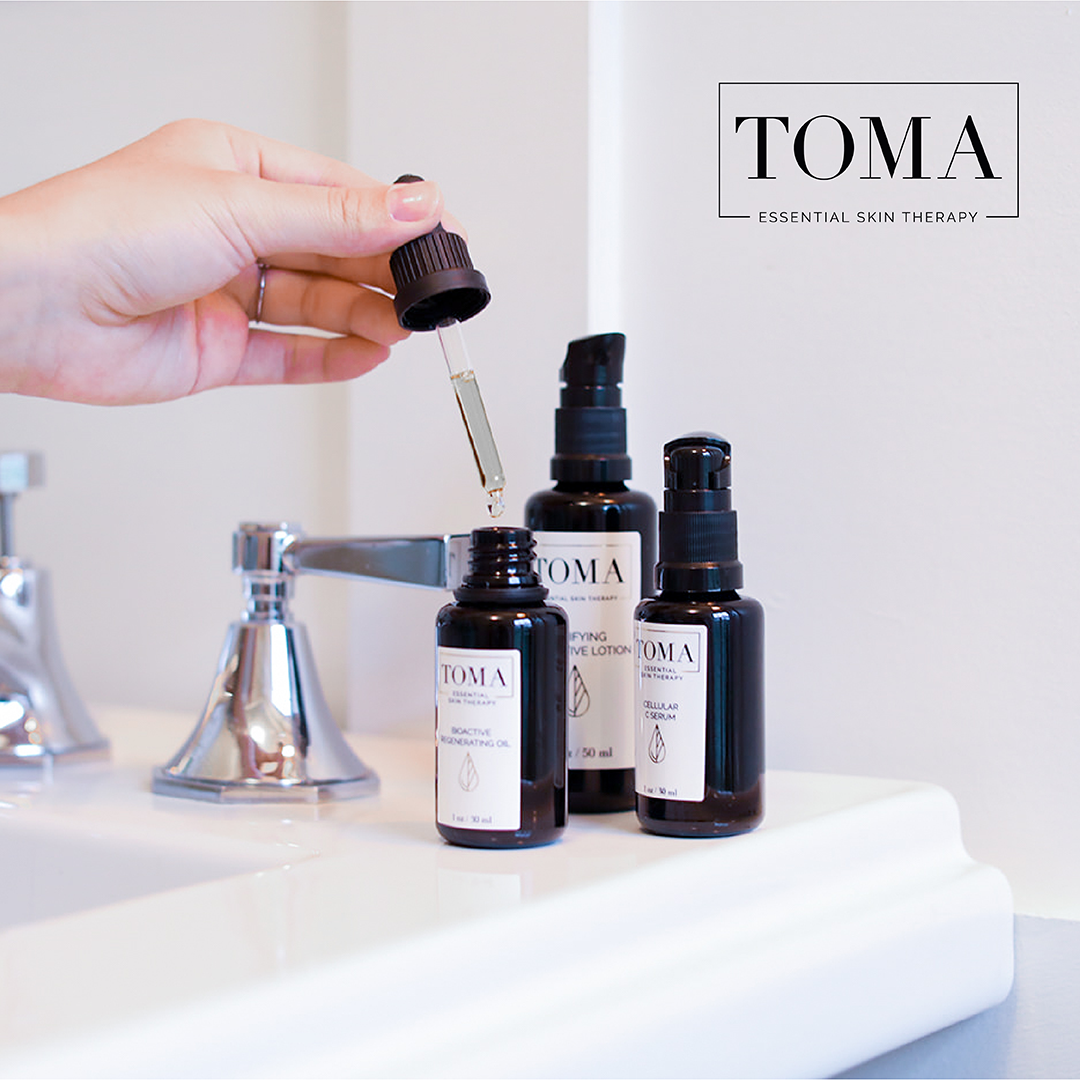 TOMA Essential Skin Therapy
Backed by the tenets of Five Element Acupuncture, TOMA is a holistic skincare company led by the belief that healthy skin is a reflection of what's within. Infused with bioadaptive botanicals that have benefits for mind, body and spirit, TOMA nourishes your entire wellbeing with every skincare step.
Contact Us
Ask a question or book an appointment below.
(207) 558-8482 - Sanford / (603) 326-1251 - Wolfeboro
21 Daigle Lane, Suite 101, Building E, Sanford, Maine 04073
16 Elm Street, Suite E, Wolfeboro, NH 03894